Producing over 125,000 products every year, Logiflex has developed highly advanced expertise in furniture over the years. In our sharing culture, each team member draws on their own experience to contribute to our collective knowledge. Our extensive technical knowledge of furniture allows us to discover new ideas, take into account your project's specific requirements and manufacture the products you need.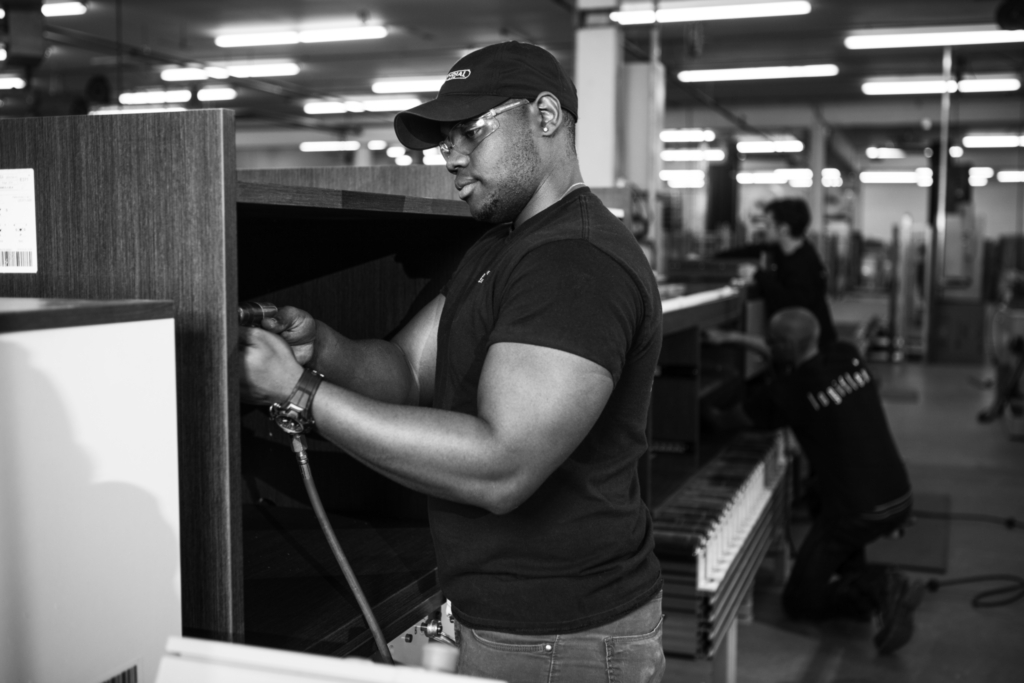 Join us
Logiflex has more than 200 employees who work to provide its customers with products and services of the highest possible quality. With continuing education programs and many benefits, Logiflex invests in qualified employees who can work together to exceed its customers' expectations.
We are always looking for employees who are motivated to dedicate themselves to a quality job. Consult our job offers to learn more.
See job offers