Part of our environmental policy and practices is the careful selection of suppliers. We choose materials from suppliers that focus on clean production processes and comply with North American environmental standards. We also choose suppliers that are located close to our facilities, and we consolidate freight to reduce the use of fossil fuels.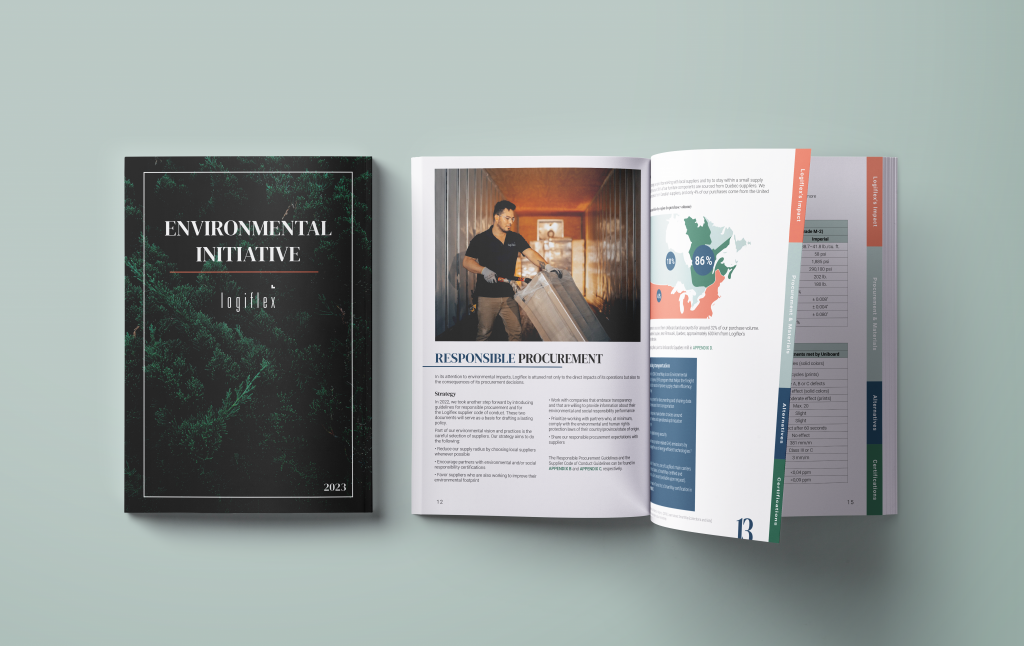 Our commitment to the environment
At Logiflex, we choose to be a responsible North American Manufacture. We often source as many local materials as possible, we partner with suppliers that believe in clean production processes, we consolidate freight to reduce wasted fuel and we continually improve to reduce waste.
We invite you to consult our environmental initiative in order to better understand Logiflex's actions, but also its suppliers actions to contribute to a greener world.
Download document
In 2022, we challenged ourselves to paint a picture of our environmental footprint. To do this, by producing our first carbon footprint (2021), we measured our energy consumption and targeted our water consumption so that we could build a plan to reduce greenhouse gas emissions and consumption.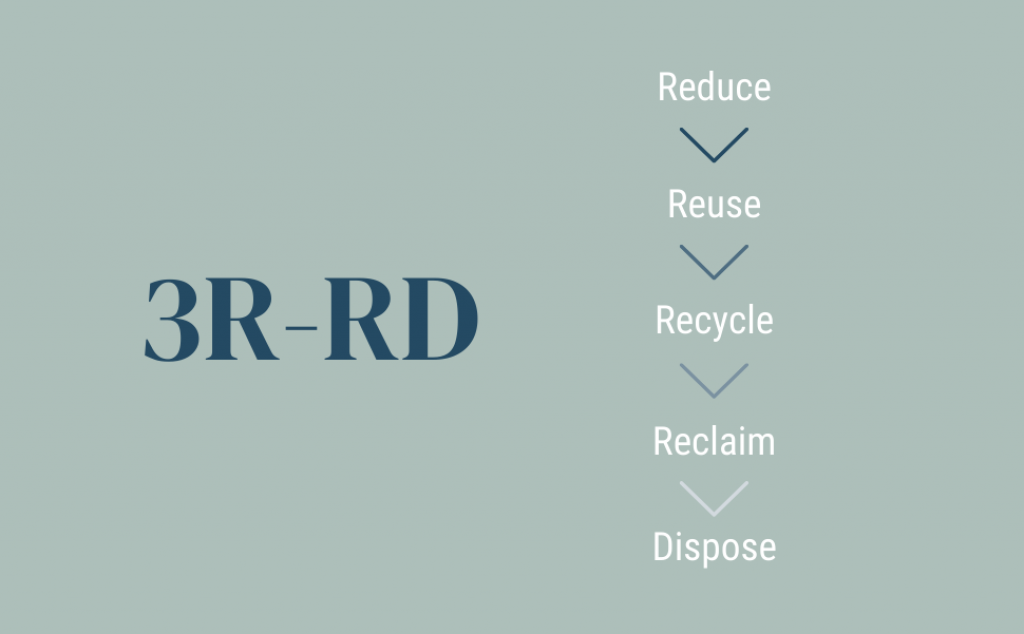 Residual materials management
Reduction of chemical use;
Reduction of paper purchases;
Reuse of laminate scrap for chairs and armchairs department;
Recovery of cardboard, paper, metal and foam scraps for recycling;
Recovery of wood pallets for energy recovery;
Energy recovery of laminate residues with an agri-food partner.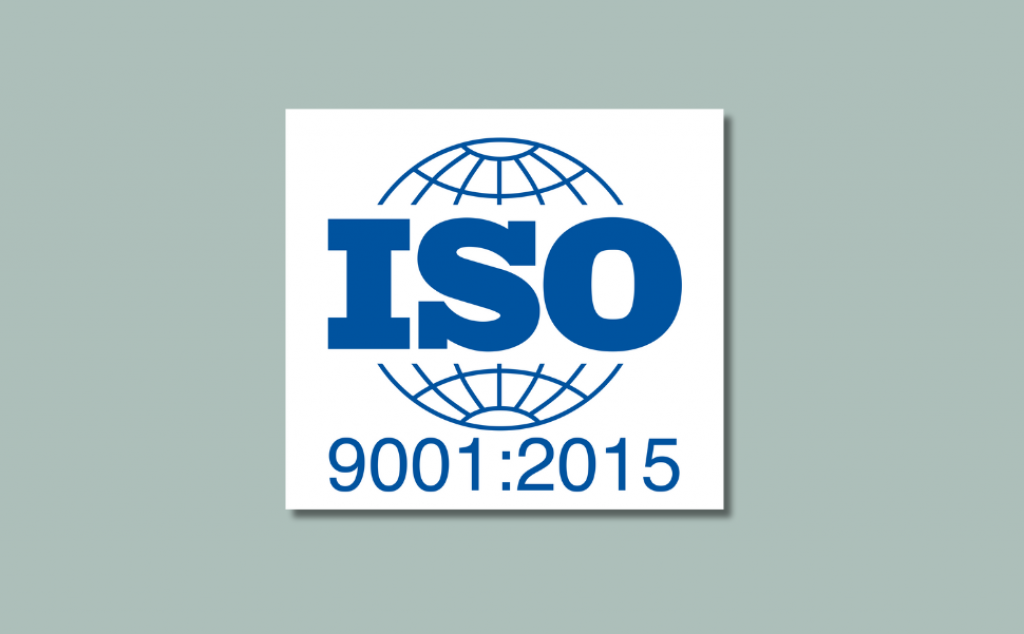 ISO 9001
Logiflex is now ISO 9001 certified: ISO 9001 sets out the International Organization for Standardization's standards for plant quality management systems. This standard helps businesses and organizations boost efficiency and improve customer satisfaction, and is based on seven quality management principles: Customer focus, Leadership, Engagement of people, Process approach, Improvement, Evidence-based decision making & Relationship management.

By earning our ISO 9001 certification, Logiflex reaffirms our commitment to maintaining the high quality standards its customers expect. With this certification, Logiflex is in an excellent position to meet legal and regulatory requirements and conquer new markets.

Download certification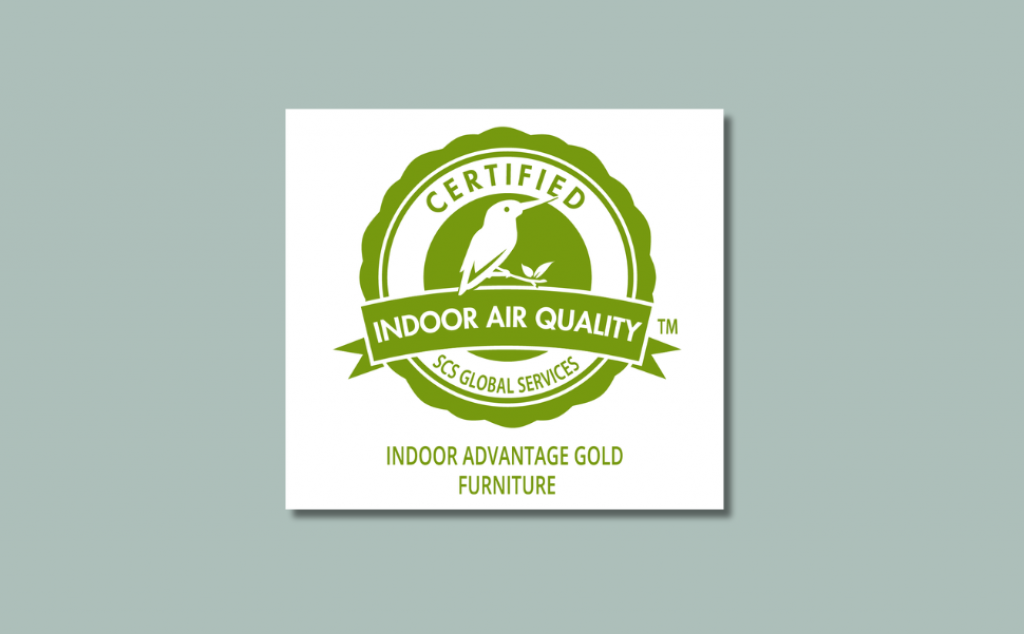 Indoor Advantage Gold
SCS Global Services (SCS) provides world class leadership in third-party quality, environmental and sustainability verification, certification, auditing, testing, and standards developments. Its programs span a cross-section of industries, recognizing achievements in green building, product manufacturing, food and agriculture, forestry, power generation, retail, and more.
Indoor Advantage Gold certification is SCS Global Services' highest level of indoor air quality performance for furniture. The certification assures that furniture products support a healthy indoor environment by meeting strict chemical emission limits for volatile organic compounds (VOCs). Many of our products are compliant with the ANSI/BIFMA M7.1/X7.1 (R2021), ANSI/BIFMA e.3 (credits 7.6.1, 7.6.2, 7.6.3) and CDPH/EHLB Standard Method V1.2-2017 test methods.
Casegoods : Elevation Plus, Knockout, Level, Logilife, Manhattan, Millenium, Quickship, Receptions, Sweet, Wellington
Tables : Academic, Elevation Plus, Howard, Lennox, Level Multimedia, Link, Magog, Millenium, Orford, Stanstead, Wellington
Furniture with wooden components is excluded from the above list.

Download the single certificate