Creative open space concept
Whether you want to create shared or individual workstations or set up meeting spaces, you can always make them your own and adapt them to meet your workers' needs. Our division panels are designed to give workers privacy without cluttering up the space and provide a simple and efficient wire management system for your workstations.
You can't find what you are looking for? Contact us!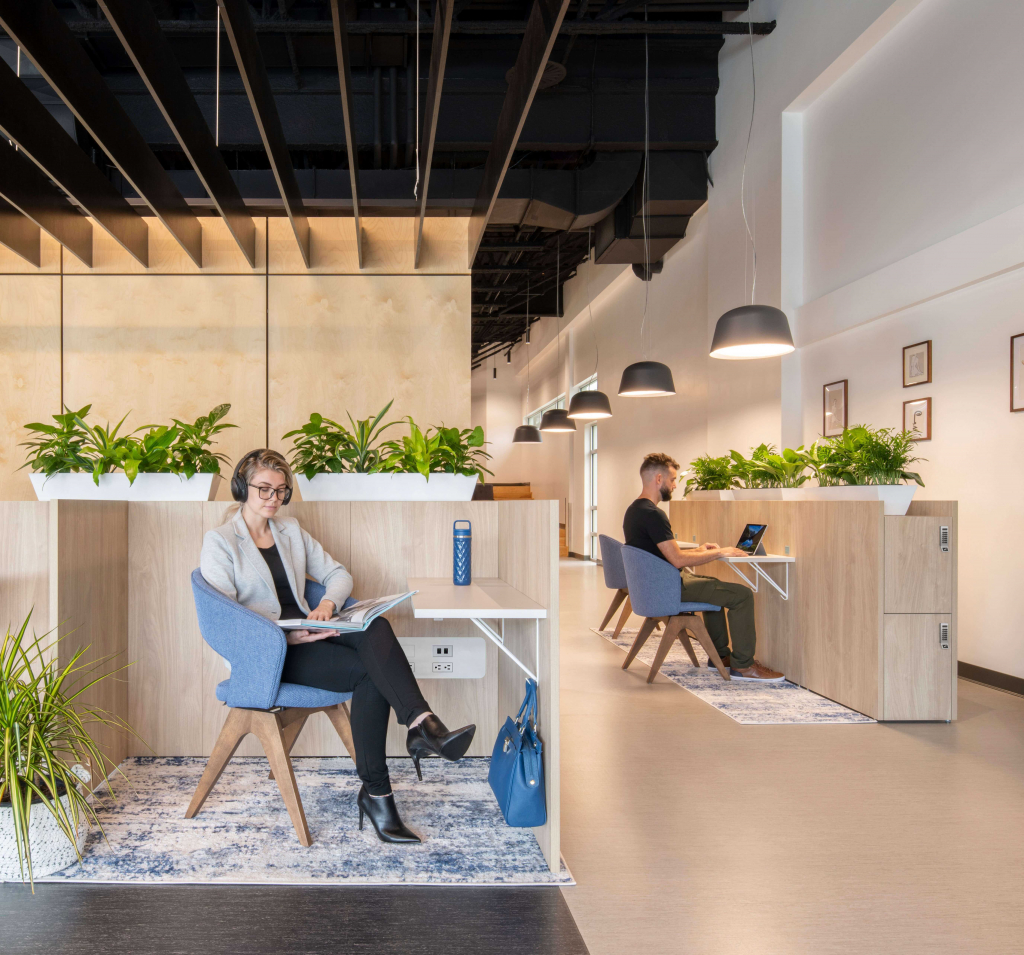 NEW | Interactive brochure
Discover a new way to navigate through information by exploring our new interactive Xtension brochure. Embeded videos, pop-ups and more!

Discover the brochure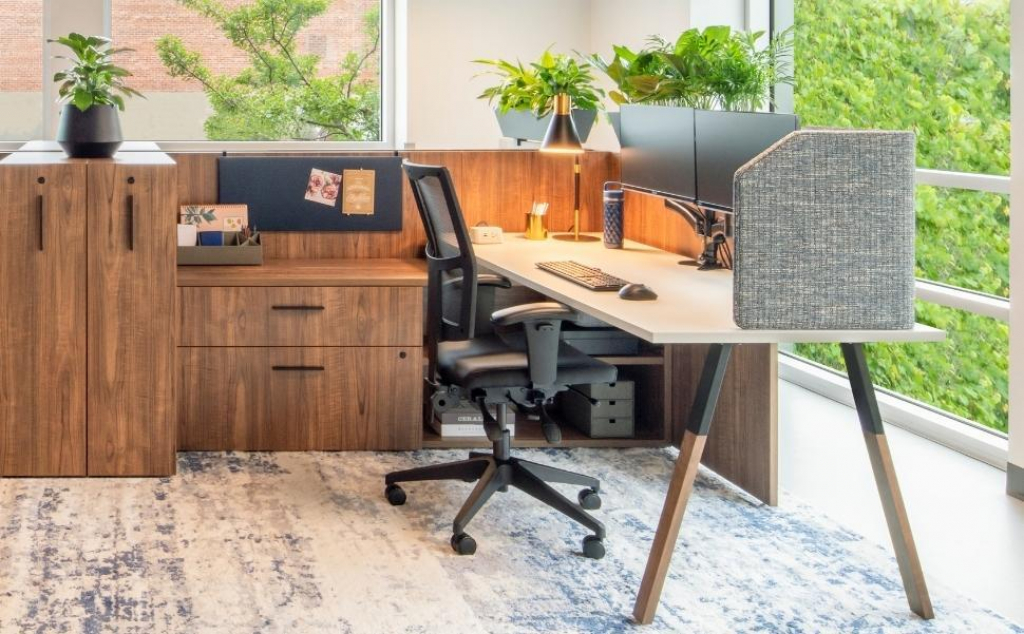 Personalize your space
Add privacy and personality to your workspace with accessories:
Waterproof metal planters
Fabric tackboards
Privacy corner screen
And more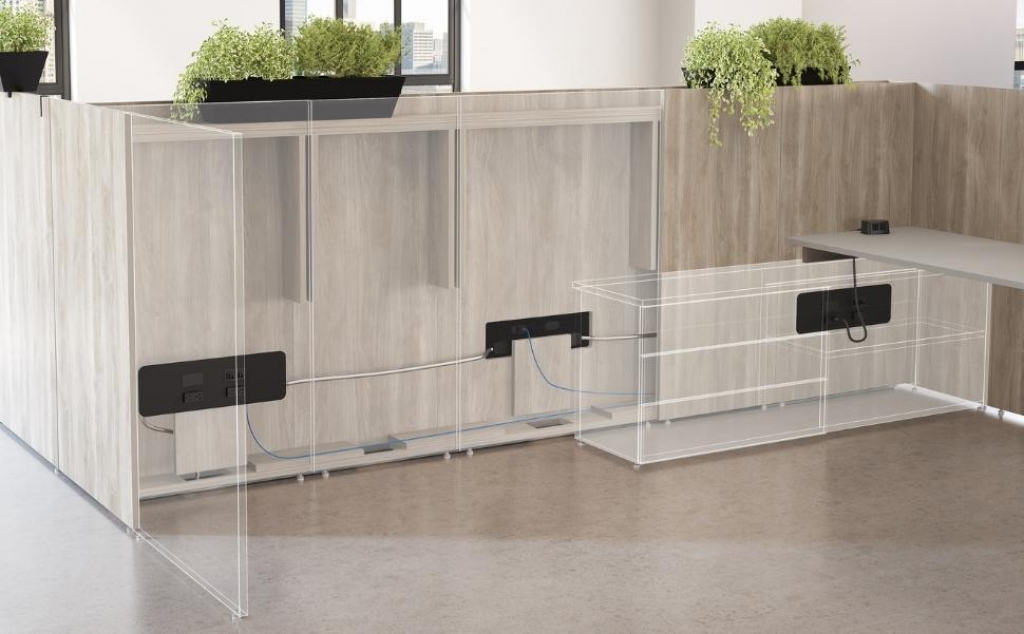 Electricity management | Power walls
The power strip divider and access panel is an ideal solution for easy and elegant wire management.
See video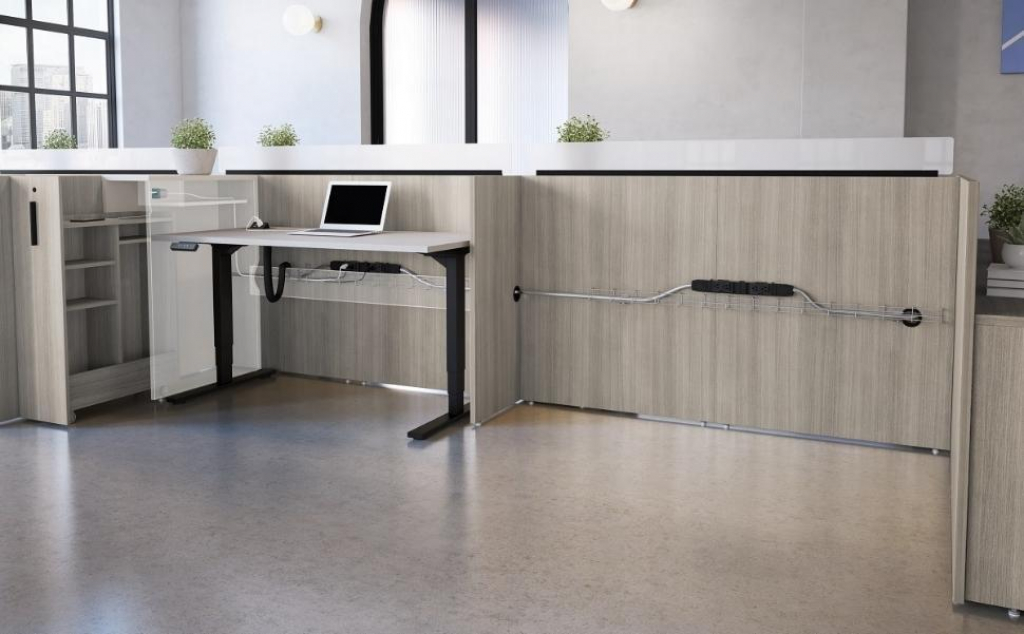 Electricity management | Division panels
Cables routed through a raceway on the division panels can be dissimulated with an optional piece of laminate to conceal the wires.
See video
Multifunctional island stations
Island stations are complementary to the panel system and contribute to the structuring of common spaces. These space dividers can be multifunctional by adding shelves with hooks or lockers with electronic locks.
complementary collections